The BEI Last Page Challenge occurs monthly on rotating Thursdays at 12pm. Sessions are organized by Ed Krupat, PhD with guest moderators to help facilitate discussion. Each 45 minute session showcases a one page Academic Medicine "Last Page" and is an engaging, NO PREP session. These discussion-based sessions are open to all members of the MGB community, including medical students, trainees, chief residents, faculty, and allied health professionals.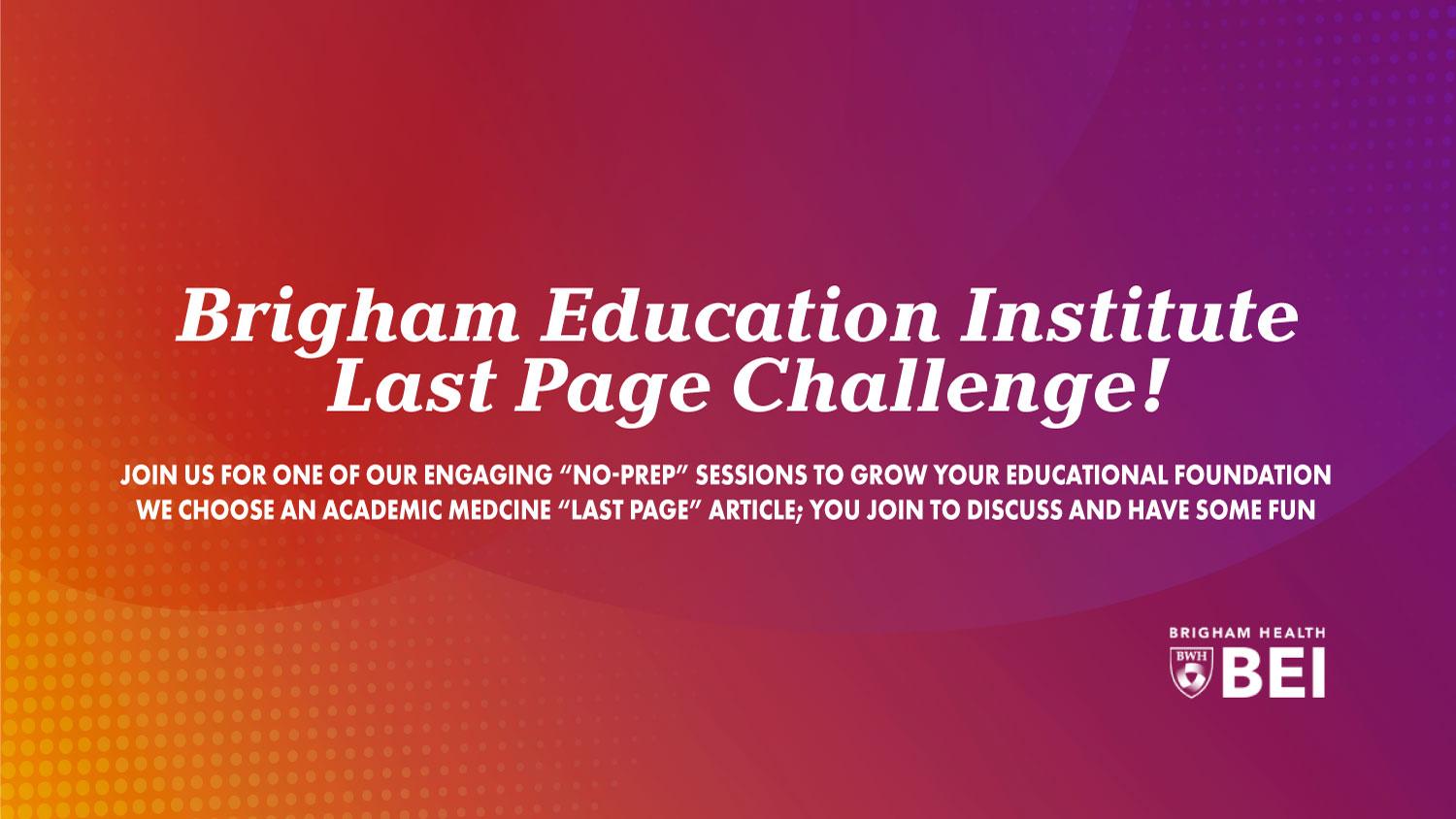 To join us for an upcoming session, check out our calendar
Email BWHBEI@bwh.harvard.edu with questions!